Choosing the Right Litigation Support Provider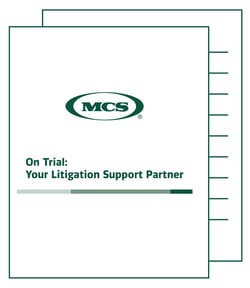 Companies are aggressively seeking proven ways to reduce allocated claims and litigation expenditures while increasing efficiencies. To meet these objectives, vendors that provide litigation support services, such as record retrieval, record analysis, and court reporting services, must streamline delivery of these services to provide them faster and at a lower cost.
This paper provides the tools you need to evaluate your potential litigation support service provider partner and ensure you are receiving the best service at the most efficient cost. It will also introduce you to The MCS Group, a proven leader for litigation support, and a partner to thousands of attorneys that prepare for discovery every day.
Project Tracking: An Essential Part of Every eDiscovery Project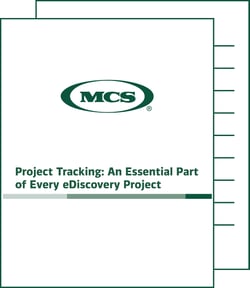 A good eDiscovery project management tool should track the process from the matter's inception to the end of the matter. There are a few good project management tools out there, but first you have to define the need for it. If you are in charge of eDiscovery projects for your firm, you should ask
yourself these questions:
• Do I have an established process for controlling eDiscovery matters for firm for the entire EDRM?
• How can I track costs and activity related to these matters?
• Whether we have an in-house team or outsourced Managed Service Provider, how do I know whether the efforts are successful and efficient?

This guide to project management applications will explain what to look for when evaluating what option to adopt for your organization.

Learn More
The Importance of Third Party Claims & Litigation Support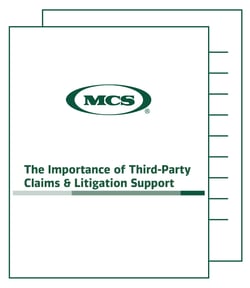 While companies attempt to cut costs by implementing time and billing restraints on their outside counsel and claims staff during discovery, many companies fail to realize the hidden pitfalls associated with traditional discovery practices. This may increase expenditures and delay the discovery process. The use of a third-party partner who specializes in claims and litigation discovery support can alleviate expenses and wasted time attributed to these hidden pitfalls.

This paper will provide you the information necessary to identify these potential pitfalls within your own claims and litigation discovery process, as well as help you to understand the benefits of third-party support.