Fluent, Worldwide Network of Linguists
MCS has the resources and expertise to provide highly qualified interpreters and translators to assist with understanding over 200 languages by overcoming the language and cultural barriers of today's world. We strive to provide solutions that exceed your individual demands by providing you with the most highly qualified interpreters and translators who fully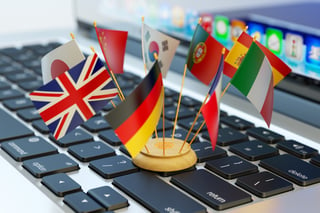 understand and embrace the significance of complete accuracy in their interpretation and translation delivery. We value integrity, equality, fairness and mutual respect, and pride ourselves on customer service. It doesn't matter if you have a last minute request, cancellation or question - your needs will be met by our professional and courteous staff.
Our interpreters are fluent, native speakers with years of experience providing reliable, high-quality spoken language interpretations and document translations to people with limited English proficiency, as well as sign language interpretations the deaf and hard of hearing communities.
With a nationwide network of language specialists, MCS can provide competitively-priced service to clients from any industry, anywhere, anytime in virtually any language.
MCS has an online scheduling form for our clients that is easy to use and greatly increases the efficiency of scheduling interpreters. We are respected for our expertise and appreciated for our friendly, attentive customer service, and we provide you with the highest quality interpreting and translation services quickly, efficiently and cost effectively.
If you're looking for interpreting and translation services we are here to help whenever and wherever you need us. Remember, MCS is just a phone call or email away, so contact us today to discuss your language needs.
On-Site & Telephone Consecutive, Simultaneous Interpretation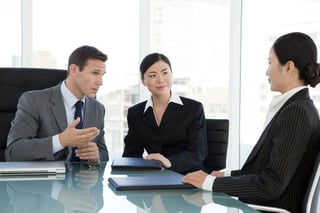 We here at MCS provide face-to-face and over-the-phone interpreters to a wide range of clientele. Our professional interpreters are experienced, qualified and certified to provde our clients with both consecutive and simultaneous interpretation services. All of our linguists are familiar with the cultures of their trained languages, creating a relaxed and culturally-sensitive interpretation for all parties involved.
Whether we're providing a single interpreter for a deposition or wide-ranging support for a large conference, we deliver exceptional, expert service from beginning to end.
Our interpreters are able to interpret a variety of languages both over the phone and in-person. Interpreting services can be provided in the following settings:
Conferences
Consecutive
Corporate offices
Court
Deposition
Hospital
IMEs (Independent Medical Exams)
Insurance

Liaison
Medical & dental offices
Negotiation
Sign Language
Simultaneous
Telephone
Video
Whispered

Certified Document Translation
Our team is experienced in translating and transcribing a wide variety of documents and other materials, including but not limited to:
Advertising & promotional materials
Affidavits
Audio
Books
Brochures
Business plans, presentations, documents & correspondence
Contracts
Depositions
Educational transcripts

Emails
Government-issued documents (including birth and marriage certificates, licenses, immigration documents, etc.)
Legal documents
Instruction manuals & training materials
Medical documents, forms, claims & records
Text messages
Video
Websites
Pharmaceutical research journals, reports & technical papers

Languages
Our language offering is diverse and all-encompassing, including but not limited to:
Afghan
Africans
Akan
Albanian
American Sign Language
Amharic
Arabic
Armenian
Assyrian
Azerbaijani
Bahnar
Bambara
Basque
Belorussian
Bengali
Berber
Bindabi
Bosnian
Bulgarian
Burmese
Cambodian (Khmer)
Cantonese
Catalan
Chaldean
Chaochow
Chavacano
Cherokee
Chinese
Creole
Croatian
Czech
Dakota
Danish
Dari
Diula
Dutch
Estonian
Ethiopian
Ewe

Farsi
Fijian
Finnish
Flemish
Fon
French
French
Canadian
Fukienese
Fuzhou
Ga
Gaddang
Gaelic
Georgian
German
Greek
Gujarati
Haitian Creole
Hakka
Hawaiian
Hebrew
Hindi
Hmong
Hubei
Hunanese
Hungarian
Ibanag
Icelandic
Ilocano
Indonesian
Italian
Japanese
Jarai
Javanese
Jola
Kanjobal
Kshmiri
Kikury
Korean
Krio
Kurdish

Lakota
Laotian
Latvian
Lingala
Luganda
Lithuanian
Luxembourgeois
Macedonian
Malagasy
Malay
Malayalam
Maltese
Mandarin
Mandinka
Mankon
Marathi
Marshalese
Mien
Mongolian
Moroccan
Navajo
Neapolitan
Nepali
Nigerian/Pedgin/En
Norwegian
Ojibway
Orodu
Oromo
Pakistani
Pampangan
Pangasinn
Pao-An
Papiamento
Pashto
Persian
Philippine
Pidgin English
Polish
Portuguese
Punjabi
Quechua

Quiche
Rhade
Romanian
Russian
Samoan
Sango
Senegalese
Serbian
Shanghai
Sicilian
Sindhi
Sinhalese
Slovak
Slovenian
Somali
Spanish
Swahili
Swedish
Szechuan
Tagalog
Taiwanese
Tamil
Tegrenian
Thai
Tibetan
Tigre
Tigrinya
Toishanese
Tongan
Toucouleur
Tshiluba
Turkish
Twi
Ukranian
Urdi
Urdu
Vietnamese
Visayan
Wolof
Yiddish
Yoruba