Document Lifecycle Management
Records management and information retrieval is an often overlooked, yet core component of your day-to-day business activities and long-term success. MCS can turn your records operations into a professionally managed information center that boosts company-wide productivity, lowers risk and enhances your competitive advantage. Trust this critical function to MCS's experienced and dedicated team of records management professionals. From records creation, retention, archiving and retrieval through to destruction, MCS gets the job done right – end to end.
Reduce Compliance Risk While Increasing Information Security and Availability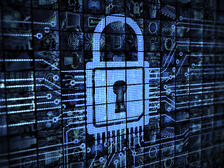 An improperly managed records operation exposes your company to financial risk by reducing information security, and pulls valuable resources away from core business activities. Let MCS help you implement the strategies that will keep your records program compliant with the latest regulations and reduce your exposure to fines and penalties, while facilitating proper discovery handling. With MCS, your information is secure and available when you need it.