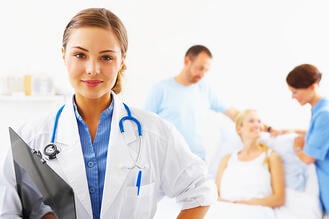 For today's healthcare organizations, quality patient care remains the top priority. However, strict compliance and quality standards sometimes prove to be difficult hurdles.
MCS has over 35 years of experience providing industry-leading support services to healthcare and medical professionals. Let us turn your records management operation into a model of efficiency, while reducing any compliance-related risks. Other services offered such as mail center management or shipping and receiving alleviate the burden of managing these non-core functions, because we take care of that for you.
Our solutions are cost-effective, and allow you to focus on what matters most – your patients.