Rosemary Gould Esposito, CEO & Co-Founder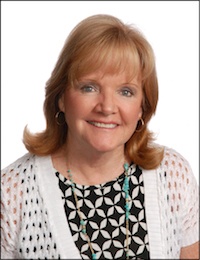 Rosemary Gould Esposito, Chief Executive Officer and co-founder of The MCS Group, Inc., has been with MCS since its inception in 1979. She has always known the importance of being surrounded by a strong team of talented, open-minded and dedicated associates. Coming from a large, loving family in Philadelphia, allowing everyone to contribute was learnt early in her life and she believes it is a hallmark to success.
Rosemary is a graduate of La Salle University with a Business Management degree and believes good health leads to good management at every level. She has been instrumental in many mergers and acquisitions during her career at MCS, as well as the opening and training of new associates in the MCS offices throughout the country.
David J. Bean, Sr., COO & Co-Founder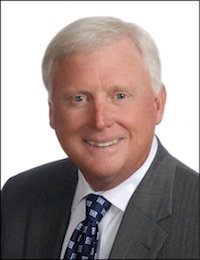 Dave Bean, President, Chief Operating Officer and co-founder of The MCS Group Inc., has also been with MCS since it began in 1979. Over the past 35 years, he has been responsible for orchestrating the growth and development of the company into a recognized leader of Business Process Outsourcing services.
Dave earned a B.S. degree in accounting from Saint Joseph's University. He is a resident of Upper Providence, PA where he and his wife Marybeth raised their three children. Dave and Marybeth are members of the Union League Golf Club at Torresdale, the Philadelphia Union League, ClubCorp's Pyramid Club of Philadelphia, the Llanerch Country Club, the Ocean Reef Club and Stone Harbor Golf Club.
Frank Altamuro, III, President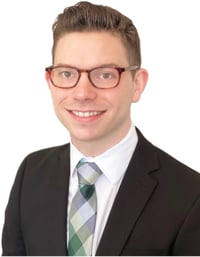 Frank A. Altamuro III is the President for The MCS Group, Inc.
Frank leads the executive team at MCS. He is responsible for setting corporate strategy and overseeing business operations. He joined MCS in 2017 and most recently filled the role of Chief Financial Officer.
In his years of service, Frank has proven to be a visionary with a record of execution and a strong communicator with deep leadership qualities.
Frank is a CPA and holds a Master of Science in Accounting from Neumann University. He is an active PICPA member and AICPA member.
During his leisure time, Frank enjoys being active with regional athletic events such as the Broad Street Run, Philadelphia Half Marathon, and Tough Mudder. He currently participates in several recreational Volleyball leagues and loves a game of WiffleBall on the beach.
Stephen Ehrlich, CIO & EVP of Technology Solutions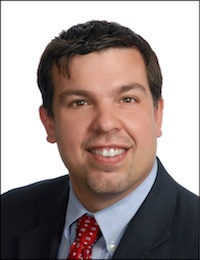 Stephen Ehrlich is the Chief Information Officer of The MCS Group. With over 20 years of experience in the area of information technology, he oversees all technology operations of MCS. While directing this effort, Stephen is personally responsible for sales and operations of the Technology Solutions business unit, whose main offerings include Electronic Discovery and Trial Technology.
During his tenure at MCS, Stephen has overseen the completion of many important projects, including expansion of MCS offices across the United States, the creation of the MCSDirect platform for secure Record Retrieval, and the deployment of Relativity as a premium hosting provider.
Prior to joining MCS, Stephen served as a help desk engineer in the Emerson, NJ school district. His areas of expertise include all aspects of IT, from routers and switches to desktops, web development, databases and overall management.
Stephen is the coach of multiple baseball and basketball teams for youth in the local community. He played Division 1 baseball at Fairleigh Dickinson University where he holds several school records for pitching. He currently lives with his wife, Lena, and two children, Taylor and Stephen in Mount Laurel, NJ.
Loren LaQuintano, EVP of Management Services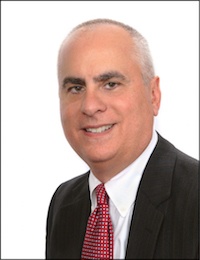 Loren LaQuintano, Executive Vice President of Management Services, has been in the outsourced management services industry since 1986. Having served early in his career as an operations manager with Pitney Bowes, Loren joined MCS in 1993 as our National Director of Operations. Loren served as the organization's Vice President from 2001 to 2015 at which time he assumed the role of Executive Vice President.
Loren's primary areas of expertise are operations/personnel management and marketing and business development. Additionally, Loren's expertise in identifying and developing relationships with key business partners had him named the executive in charge of the creation of strategic alliances for Management Services in 2010. In his role as EVP, he oversees all aspects of the Management Services business unit within MCS to include business growth, planning and financial management.
Loren has served on the MCS Executive Sales Council, Marketing Committee, Employee Benefits Committee and Management Services' Executive Management Committee where he has been instrumental in the planning and growth of the business. Loren has been an active member of trade organizations such as the MSMA (Mail Systems Management Association) and IFMA (International Facility Management Association). Additionally, he is an enthusiastic member of the OSIA (Order Sons of Italy in America) and has been published in chapter newsletters specifically on the topic of Italo-stereotyping and self-improvement.
Loren majored in Business Administration at Rowan and resides in Mullica Hill, NJ with his wife and daughter who is currently a college student majoring in accounting.
Geraldine Finnegan, EVP, Northeast Regional Manager
Geraldine M. Finnegan (Gerri) has served as Executive Vice President, Northeast Regional Manager for The MCS Group since 1996. She started her career with MCS in 1980 and served as the Assistant Office Manager in Philadelphia until 1993 overseeing all phases of the record retrieval operations process.
In 1993, she transferred to Newark, NJ to assume responsibility as the Regional Manager covering the northeast region, where she built a staff of very talented associates.
Gerri attended Little Flower Catholic High School and Temple University. She is an active member of the Womens Business Enterprise National Council.
In her leisure, Gerri loves to spend time on the golf course. According to Gerri, "There is a lot to be learned on the course which can be used in life and business."
Daniel Dillett, Vice President of Sales and Marketing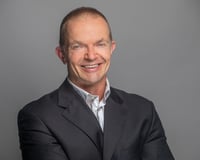 Dan Dillett joined MCS in 2015 as Vice President of National Accounts. Dan was promoted to Vice President of Sales and Marketing for MCS' Records & Reporting and Technology Services divisions in 2021.
Dan brings more than 25 years of direct sales experience, and has spent the last 15 years focused on developing litigation support solutions for many of the nation's largest insurance carriers and Fortune 500 companies.
Dan holds degrees in Economics and English from the University of Wisconsin. Dan and his wife Joanie live in the Santa Cruz mountains of Northern California and enjoy spending their vacation time exploring the National Parks.
Matthew DeMarco, EVP of Business Development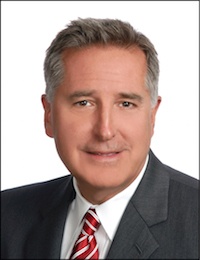 Matt DeMarco, Executive Vice President of Business Development, has been with The MCS Group for over 33 years. He joined MCS in 1982 as an Account Executive, and has since served in various roles including Account Manager and East Regional Account Manager. He has held his current role since 2010.
Matt holds a Bachelor of Science degree in Management & Marketing from Saint Joseph's University.