Combining People, Facilities and Technology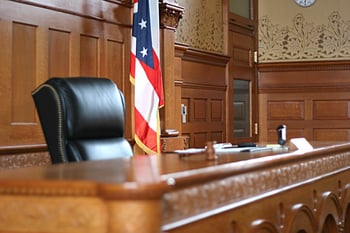 MCS offers full-service litigation technology services including graphic creation, A/V equipment rental, video services and trial presentations that make your case.
Our Trial Technology Consultants utilize expertise with the wide array of presentation software and techniques to provide each client with the customized services they need for depositions, settlement hearings, arbitrations or trials. Our case list ranges from small personal injury to complex patent or large criminal and environmental matters.
From exhibit boards to "Day In The Life" or "Compulsory Medical Exam" videos to complete courtroom technology, we will provide you with an exciting and innovative presentation solution that is as dynamic as the case itself.
When utilizing our Trial Technology services, you can be sure that you are receiving the best HD Multimedia & Video Services production in the industry.
Show videos, transcripts, animations, documents and photos to a witness as well as the audience in real time via a live feed shown on a screen.

During this live feed, the witness or attorneys can annotate the demonstrative evidence being shown by drawing, circling or highlighting text via touchscreen monitors.
See how the live feed and interactive interface work together: