Certified Data Migration Partner of Relativity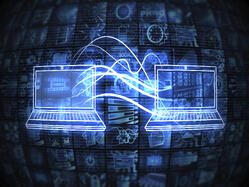 Having been at the forefront of cloud e-Discovery services and as well as an early adopter of RelativityOne, the MCS Technology solutions team has been up to the challenge of migrating workspaces from many different providers and software platforms. We have a full understanding of the underlying technology and the processes for archiving as well as restoration to the cloud platform. We also have the experience and knowledge of the challenges that go along with migrating data from on-premise applications to the cloud, which can range from bandwidth issues, helping you to establish a communication and outage plan, as well as any custom applications or scripts that require upgrade or modification in order to maintain the complete functionality of the workspace.
Through our experience with migration we have developed processes and checklists that ensure quality and completeness of your data, and will work with your team to identify any potential issues before, during and after the process.
Although the migration services are technical in nature, there is a great deal of planning that is needed when migrating from another platform. MCS's experience in data migrations can help you through the other pain points of the process as well, including user communication templates, migration planning templates, preparing workspaces or other databases for archive, or general advice on managing your data cost effectively.