Proven eDiscovery & Early Case Assessment Expertise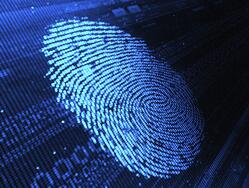 To round out our litigation support services, MCS offers proven solutions and experienced staff to manage complex ESI (electronically stored information) and native file eDiscovery productions. From the receipt of electronic data through to ESI processing, MCS streamlines the eDiscovery lifecycle - increasing throughout speed and efficiency. Most importantly, you'll rest easy knowing your data is being handled at the highest levels of quality and reliability.
Partnering with MCS enables you to enhance your in-house eDiscovery services and reduce the costs associated with the production of electronic data – a benefit shared by both you and/or your clients. For eDiscovery project consultation, ESI processing and information delivery, MCS delivers the best-in-class case professionals for the complete case management and document production expertise you need the most.
Relativity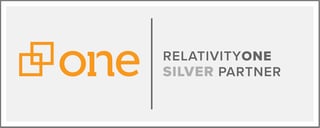 MCS is also proud to be a Relativity Silver partner. As a leading eDiscovery service provider, MCS has integrated the Relativity eDiscovery platform to deliver feature-rich capabilities for web-based document review and analysis.
Through a voluntary audit, MCS demonstrated expertise and experience with hosting projects in Relativity to earn Silver Partner status. Relativity evaluates partners' individual services based on customer service and product knowledge. Additional criteria include duration as a hosting partner, size of Relativity installation and core Relativity certifications. By partnering with MCS, clients have access to Relativity in an environment that continuously exceeds system performance and service delivery standards. All projects are managed by Relativity-certified and industry-certified consultants with over 15 years of electronic discovery experience.
Relativity allows users to create and automate custom workflows, make use of a complete set of text analytics capabilities, and build custom applications within the software to manage all types of information associated with a case. Additionally, Relativity Assisted Review magnifies the efforts of review teams by allowing them to train Relativity based on their expertise.
Each Relativity database is tailored with customized fields and layouts to meet the unique needs of each case. In addition to customizable templates and a wide variety of flexible tagging, highlight, redaction and reporting options, Relativity has the power of advanced analytics to enhance review workflows to deliver results quickly and accurately.

Relativity allows us to:
Utilize metadata and extracted text for basic searches
Text analytics further reduces document set
Familiar Relativity interface reduces training and maintenance
Reduced cost due to text-only import to Relativity
ESI Processing
When you rely on MCS for your ESI processing requirements, you gain the expertise of a proven provider. Our experienced project managers will support you through a unique consultative approach, working as a seamless extension of your litigation support team.
Sophisticated Data Management and Culling
MCS proven data analysts have built a reputation as experts in the management of information. During the pre-processing stage, MCS deploys various best practice methods in data management and culling, which are designed to reduce your data sets. MCS offers a variety of tools that can be used interchangeably on a case-by-case basis and a rigorous quality control procedure to ensure the accurate production and delivery of your data.
Powerful Processing Environment
MCS provides an advanced infrastructure and technology backbone to process clients' discovery data in a fast and efficient manner. Our flexible environment features multi-threaded processing to reduce time and eliminate bottlenecks. Automated load balancing across processors to speed efficiency:
Conversion settings and output formats based on client preferences
Exports tailored to any file format and quality tested at all stages
Simulated review environment
Seamless integration with web-based review platform